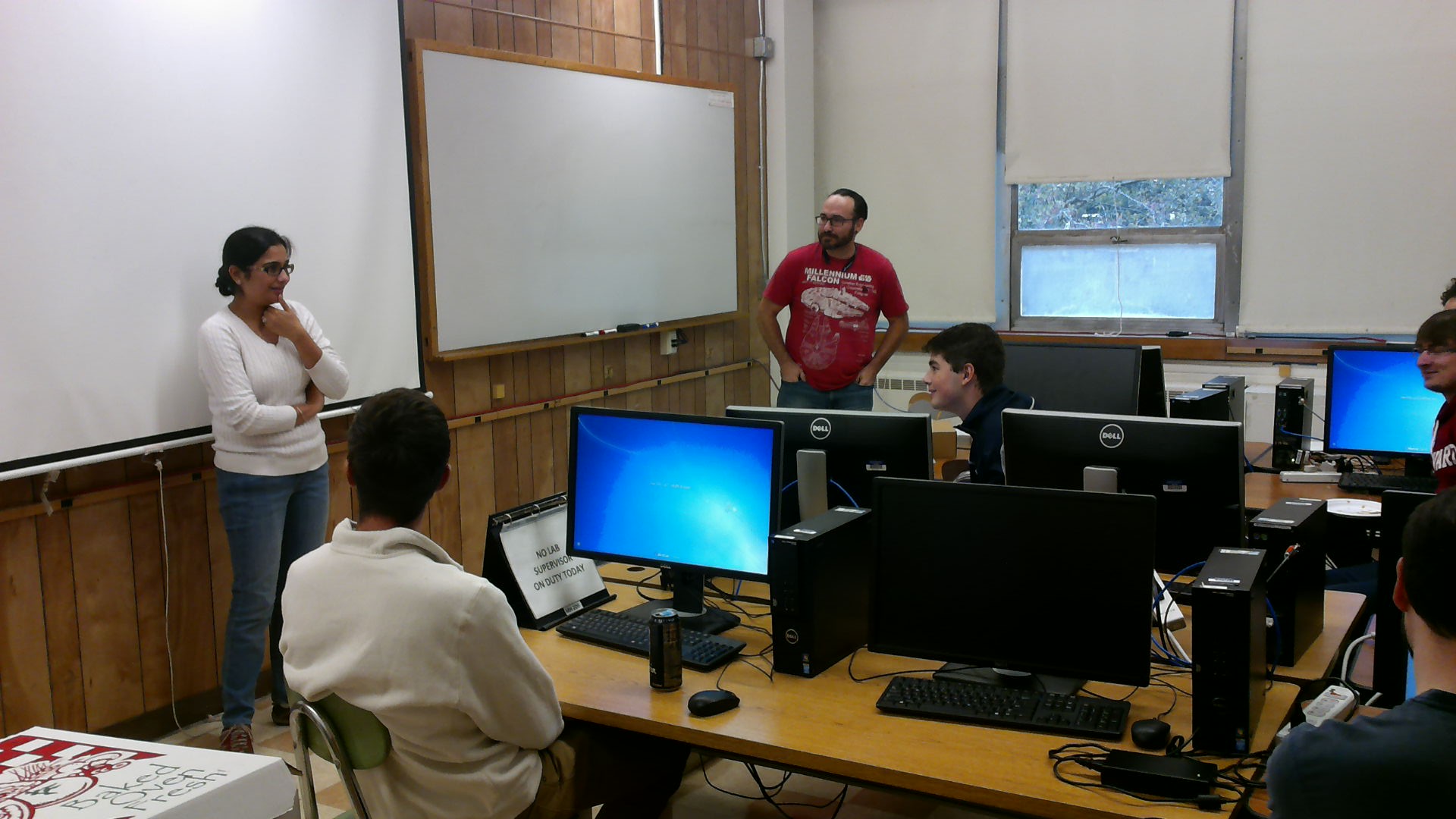 With the support of the Computer Science department, and the leadership of Dr. Komalpreet, the Robotic Club has been revived. While the robotics club is not new to Salem State, having been formed in the past, we have a unique opportunity. The opportunity to come together, start fresh, and build what it is hoped to be a prosperous organization for the many students interested in robotics now and to come.
What is robotics? Robotics is at its most abstract level, the study of robots. Robotics looks to create autonomous systems that will interact with the world by sensing its environment in order to take action to realize a goal. It is the field of science where mechanical and electrical engineering merge with computer science to bring to life our mechanized imaginings.
For me, and many others, the term robot conjures up memories and images of Mazinger Z, Voltron, Robot Jox, and other giant robots created for entertainment. However, throughout the year's robots have grown from its entertainment roots to become an integral part of the work force. Robots are found in industries such as restaurants, law enforcement, military, production, education, and even within our own homes. The field continues to grow and companies expand the capabilities of an idea that once entertained us, but now looks to aid us in our everyday lives.
We need your help. We are looking for like minded individuals who have a passion for technology. Who want to be a part of this rebirth of a very exciting organization on campus. We need leaders to help get this club up and run. Individuals who are excited to build something new and fresh for the entire school to enjoy. Like I said, this will be a beginning for us all, and we need your support.
What we hope to accomplish:
· Of course have fun and play with robots.
· To create a fun learning environment for students to come together and study the field of robotics.
· To share our own experiences, knowledge, and skills in the fields of engineering and Computer Science
· To develop new experiences, knowledge, and skills in those very same fields.
· Did I mention we will be playing with robots?
· To help foster critical thinking, team building, social, and leadership skills.
· And of course there will be Robots and Pizza!
Here is a link to a video of several videos of two possible robots we may be using. Including some class time from CSC485.
https://youtu.be/yivDTPEkPF4
Michael Ascenzi (Robotic Club President)